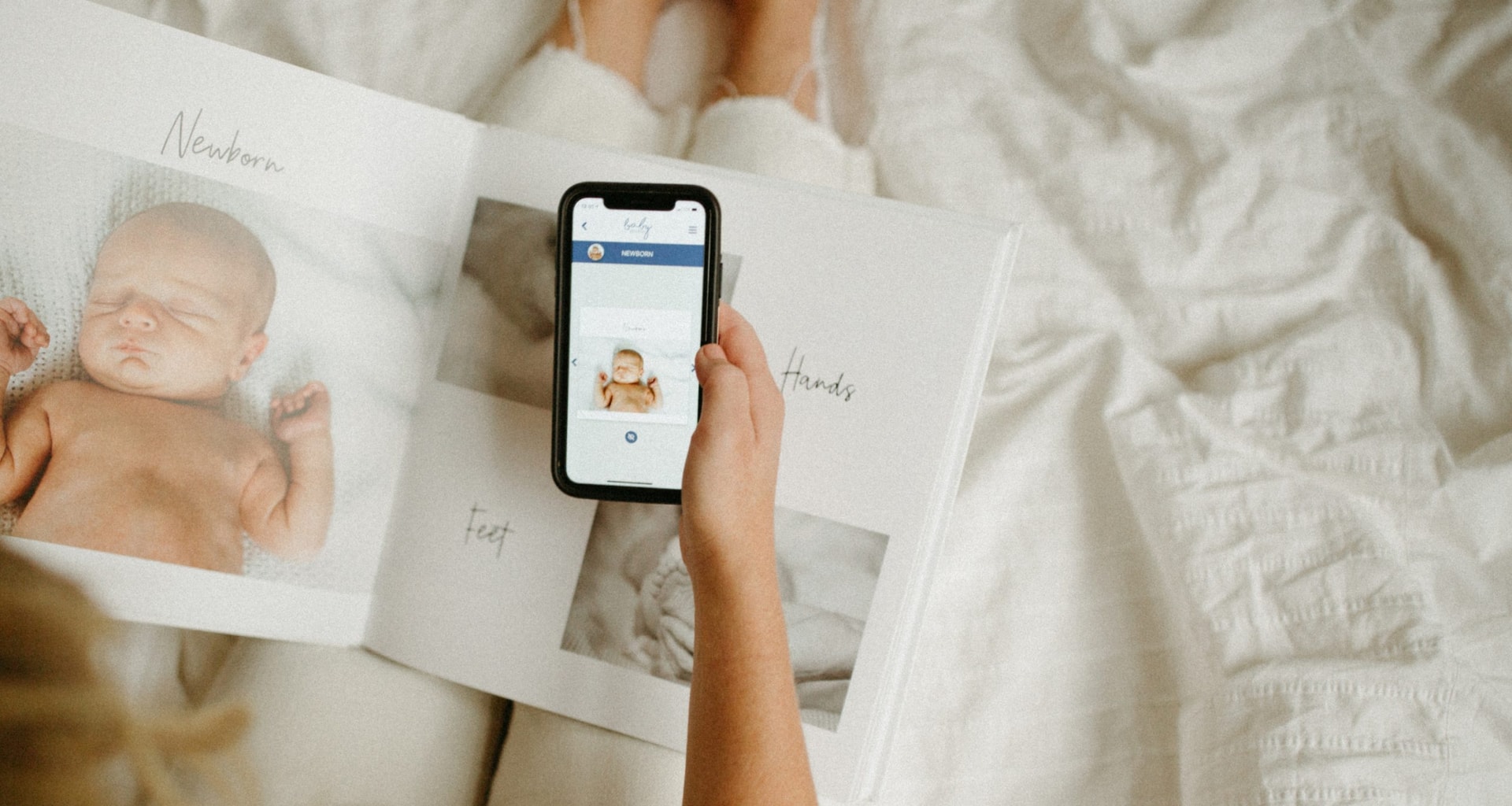 As a new mom, you envision a completed baby book in your hands at the end of year one.
YOU DREAM OF MAKING THE PERFECT BABY BOOK, FILLED WITH BEAUTIFUL PHOTOS, MEMORIES, AND MILESTONES FROM YOUR BABY'S FIRST YEAR.
You plan to fill out your baby book once a month … then suddenly, one month feels like one day.
You have this tiny human who needs all your attention and time. You're constantly thinking, "I've got to print these pictures!" and then it never happens.
Before you know it, your baby is ONE, and you're staring at a lot of blank pages trying to remember how old your little one was when they rolled over for the first time.
You're tired of feeling mom-guilt for not being able to keep up with every step of a traditional baby book.
You love looking at the albums your mom made and you'd long to have that for your baby. It's invaluable for you to have those physical photos to reflect back on with your little one as they grow. A tangible book you can hold and flip through.
But will you even be able to FIND those newborn photos on your phone in 5 years?
Your baby is only small once...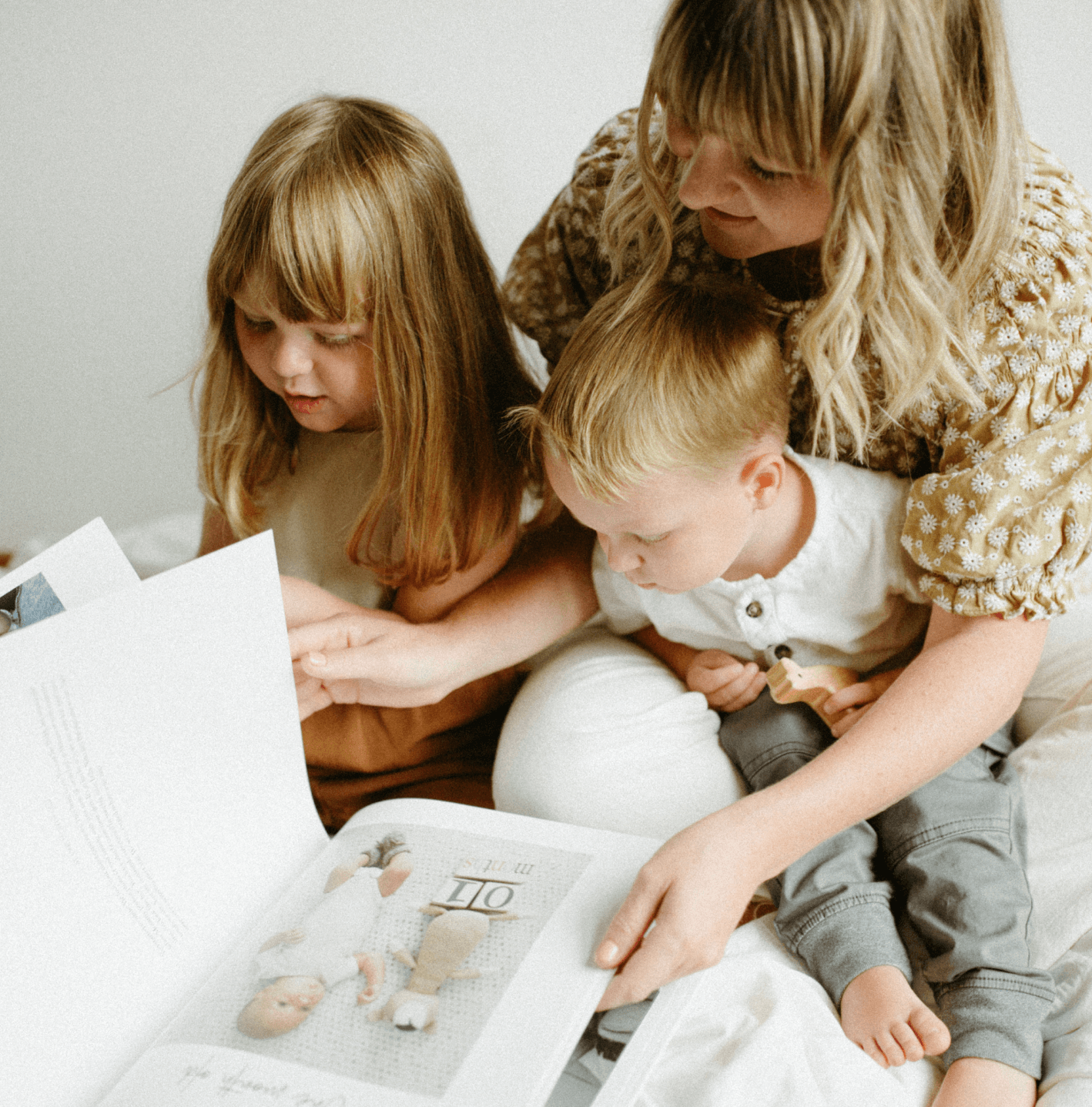 INTRODUCING THE BABY NOTEBOOK APP
The only modern baby book that acts as your virtual assistant and does the thinking for you.
• Receive weekly reminders
Get push notifications relevant to baby's age at a convenient day and time chosen by you.
• Upload photos in-the-moment
No more sifting through photos, formatting, printing, cutting, and pasting; it's all done right on your phone.
• Replace or hide a page in your book
Don't have a lot to write about baby this month? Replace the page with a photo page layout or simply hide the page so it won't print in your book.
• Print at the end of year one
Spend a few minutes a week uploading a photo or answering a prompt right on your phone. It's as easy as a social media post. And you're already doing that, right?!
We provide you with peace of mind that you can document those little moments with ease in our baby book app.
How does it work?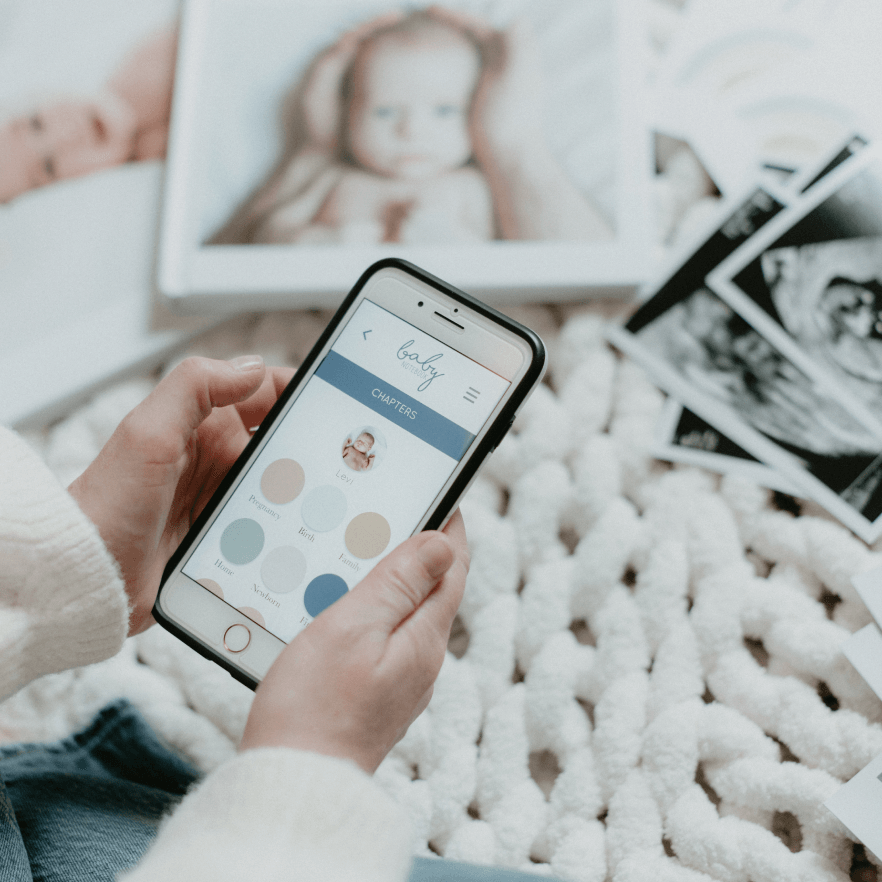 Step 1
Download the app (free)! You'll have access to the first three chapters of your book — Pregnancy, Family, and Home.
Once your baby arrives subscribe to one of our two subscription plans — Plus, charged monthly or Premium, charged annually.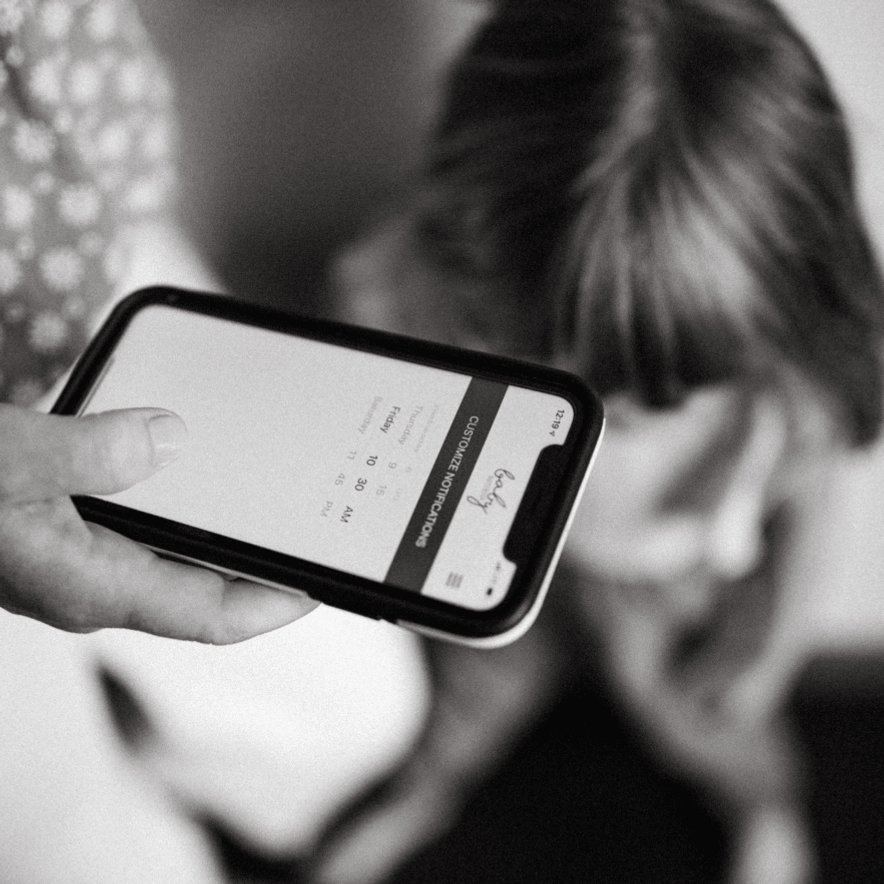 Step 2
Schedule weekly notifications for a day and time that fits your busy mom-life.
Answer the prompts as you receive them via push notifications. Dedicate a few minutes a week to get you the results you're looking for — A beautiful baby book in your hands after your baby turns one.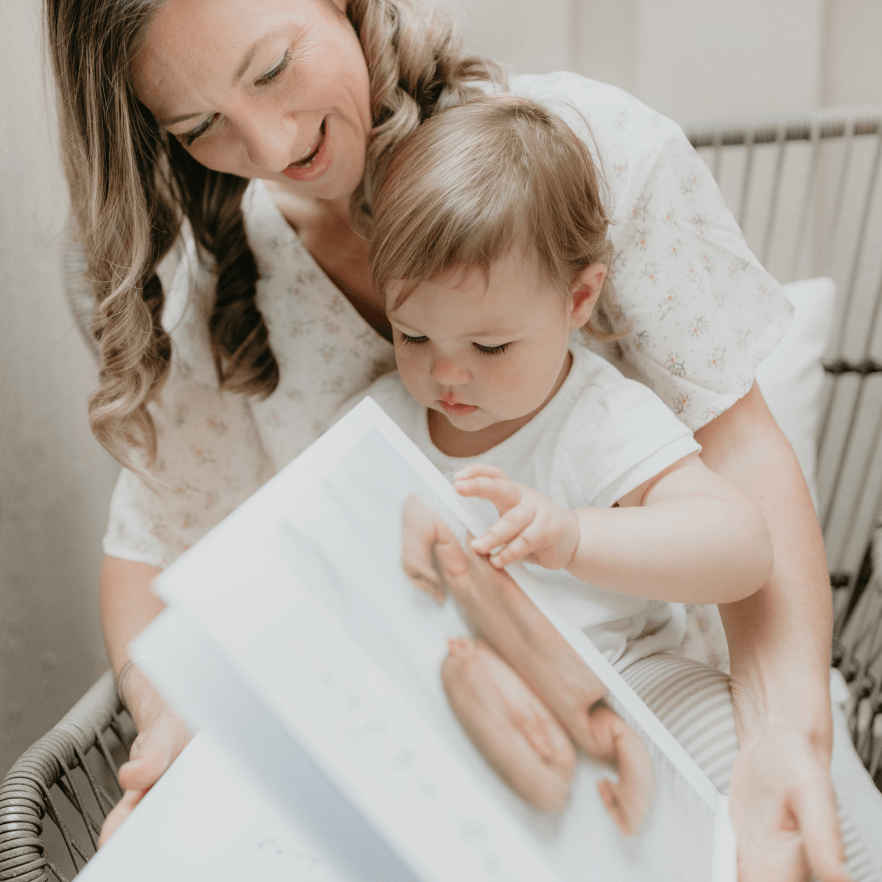 Step 3
Print your book.
After your baby turns one, complete the "1 year" chapter and order your book.
Place your beautiful baby book on a coffee table to share with your little one as they grow.
"This book makes it impossible to miss an important milestone."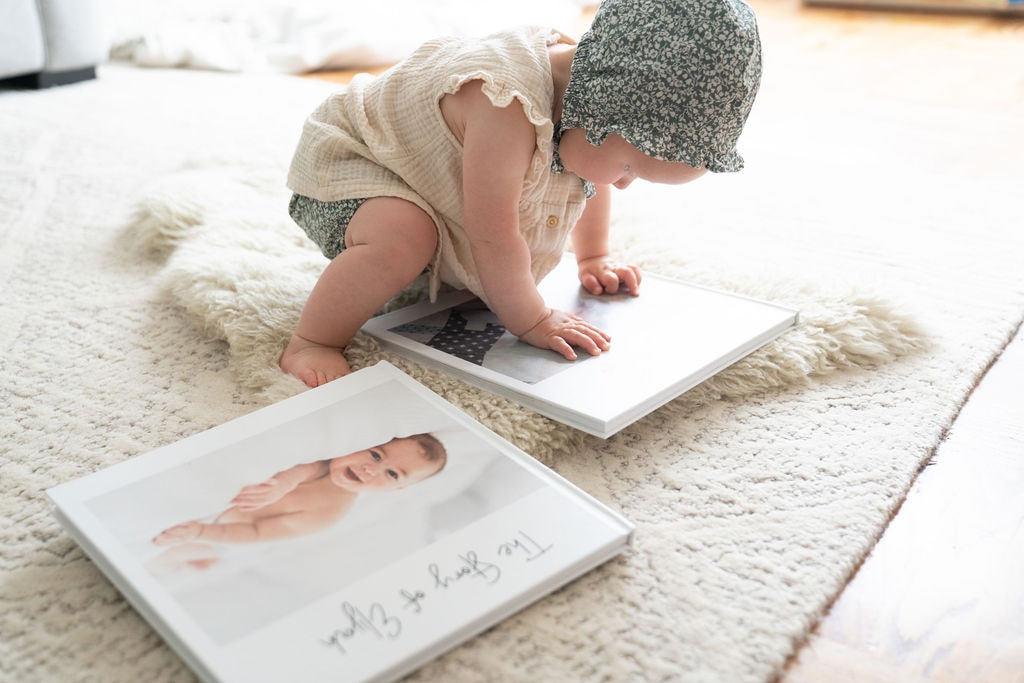 Preserve that first year you've been desperately trying to document without the overwhelm and frustration of a traditional baby book.
TRY THE BABY NOTEBOOK APP FREE.
Download the app and have access to the first three chapters of your book without ever having to enter your credit card info.
Stay in touch
Join our newsletter to receive exclusive insider offers, helpful tips and be the first to know about new product launches.